November 25, 2007 on 9:12 pm | In
Offal
|
Comments
A few weeks ago, my wife's friend Debra said she had a true delicacy for me to try from the Phillipines. I said I couldn't wait. So last week I go into my fridge and there is this egg carton there for me to take to work, when I get to work I open the carton to find this: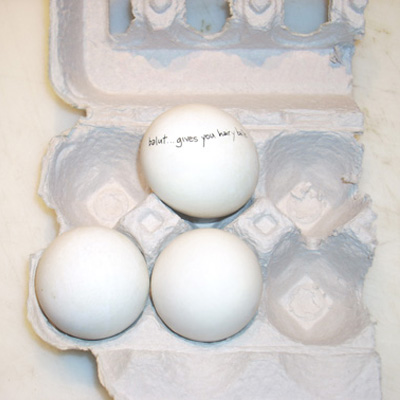 After a closer inspection and I flipped the eggs over I find a note written on the shell for me.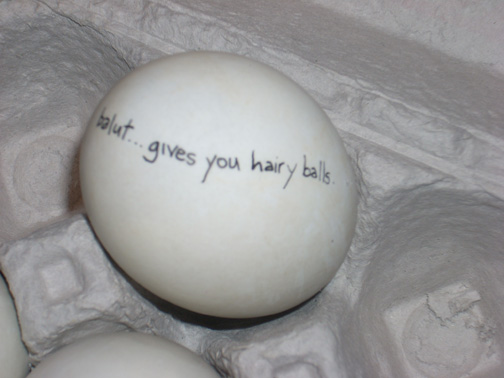 So who can resist such a great prophecy, so I crack the egg and get ready to dig in and find this.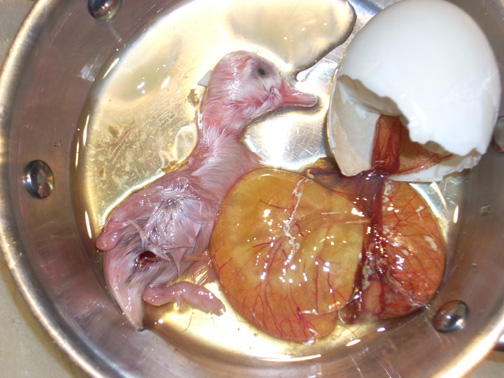 As hard as I tried I couldn't get it down, and I can eat almost anything thrown my way. I guess the prophecy won't come true. Darn. But to be serious this is a huge undertaking for someone who has never had anything like it. The crunch of the bones and the tickle of the feathers are hard to get used to.I know this is a common dish in many countries but for me it was way over the line. Sorry Debra– I couldn't do it.
31 Responses to "Its not just a egg"
Powered by WordPress
Entries and comments feeds. Valid XHTML and CSS. ^Top^