Posts in the Uncategorized Category
June 7, 2011 on 8:55 pm | In
Uncategorized
|
2 Comments
To start this off, I don't like going on boats anymore, which is ironic since  I grew up on boats, sailing, fishing  and working lobster boats in New England. About 10 years ago I was in a boating accident that makes me second guess being out there that far on a little boat in the big sea. But this was the opportunity for me to catch the big nasty giant squid, so I was in. What an adventure it was I caught the big one for the day at 75lb and 45 minutes of fighting to bring the squid in I got my monster. Click on the image above to read the story published in Mens Journal this May, and yes I barf!
June 6, 2011 on 11:54 pm | In
Uncategorized
|
2 Comments
My brother in law Michael Hearst and his band One Ring Zero made this great song out of a recipe I make here at the restaurant. Below is the video and song, but you should really check out his website which has all the info on all the chefs who have contributed recipes and interviews for the upcoming book and CD.  Ok, I watched Solid Gold as a kid, but never said I was a professional dancer. That being said you wont see me on 'Dancing with the Stars' any time soon. Enjoy the video and song, I had a blast being a part of it.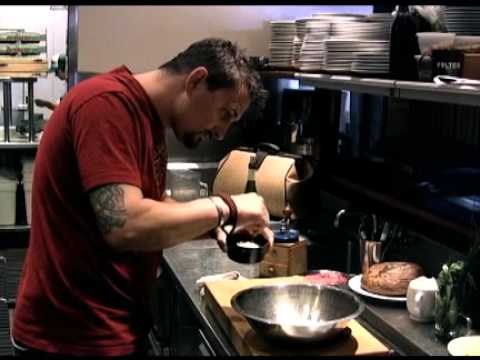 June 5, 2011 on 8:59 pm | In
Uncategorized
|
No Comments
Who would have ever thought I would be published in a tech magazine. But I am not going to complain about it. The folks from Wired came over to Incanto and photoed the whole cooking process of a dish I like to call "chefs last supper" this would be the dish that I would ask for on my death bed.
I like to look at this dish in a connect to the land, sea and air all in one dish with each of their flavor's coming threw loud and clear.
Click on the image to be taken to the wired website to see the step by step photo process of the dish.
May 5, 2011 on 1:22 am | In
Uncategorized
|
2 Comments
All I can say is it was our pleasure to have you mike, you are welcome back anytime!!! Read what mike has to say about his experience with us, I was speech less when I got this.  Thank you.
As cooks, we are bound to the mundane. It is not so much by choice, but by nature; a sear performed with every order and a brunoise precisely cut before every service. It is within this repetition that lies the keys to our success as cooks – before the art comes the craft.
However, every once in a while we have a definitive moment in our careers. We, as cooks, fervently wait for these opportunities to present themselves – sometimes it blooms from a successful night on the line, or maybe it's a seasoned chef giving you weathered advice that guides your career down a certain path. Yet, these chances prove difficult to anticipate, nor can they be planned. For this young cook, cooking for a week at Incanto was a crucial moment in my career, and one that will have a lasting impression on the way I cook, think and lead in the kitchen.
If you have a keen eye when you come to Incanto to work, you'll see it's not entirely about guts. It's certainly not about ego or recognition either, even though Chef Cosentino and his stellar crew perform at the highest level every night and have received numerous accolades and nods from every successful chef in the industry. From my experience, the Incanto kitchen revolves around cooking and the thought behind every dish. Why do a venison liver crudo? Because the product is ridiculously fresh, the flavors go perfectly together, and well, nobody else is doing it. Literally – nobody else. Why pair pig snouts with snails and watercress? Well, pigs live on farms, right? And what do farms have? Creeks! And what grows near creeks? Snails and watercress!
To a cook like me – this was mind-blowing. It took the idea of terroir to an entirely different solar system. The once popular term, if it grows together it goes together, immediately shot back into my brain after years of dormancy. At the end of the day, Chef Cosentino's food tastes fantastic. Some dishes are unctuous and rich, others have layers of flavor to peel back, and all are decidedly delicious. Plus, the food will make you think – maybe not right at the table, but perhaps days after you'll realize why there's a lemon fluid gel on the rim of that plate featuring kidneys and asparagus.
Throughout my time at Incanto, I sliced a good amount of beef stomach, braised pigskin, peeled liver, and seared quite a bit of lamb tongue. But like I said, it wasn't all about the guts, but also about relationships. I became a part of the team at Incanto, and for that I am most grateful. Chef Cosentino has compiled some of the best young cooks I've come across, and some of the funniest as well. Their kindness and assistance throughout my time in their kitchen is indicative of the way they work, and the way Incanto operates.
It is a difficult task to calculate the impact of an experience so soon after it occurs. I didn't want to leave Incanto on my last night cooking. I basically had to be escorted out to change and enjoy the dinner we all had worked so hard on creating. Upon landing in Washington DC, I still yearned to be back in San Francisco and even now I look forward to cooking there again very soon.
As cooks, we are bound to the mundane. But every once in a while, we are reminded why we are in this profession and why we work as hard as we all do. I thank you, Incanto – you and your team have reminded me that I truly love my job.
November 3, 2008 on 2:43 pm | In
Uncategorized
|
17 Comments
Having worked with the same fish purveyor for over 10 years they kind of have an idea what I like. So when Chris called me from ports seafood and said he had giant squid from Humboldt averaging 30lb each I jumped at the chance to get them. Once I had this giant squid at the restaurant I was amazed at how big it really is, it really makes me not want to go swimming.  Chris later explained to me that they are caught when there is a current shift and they come up from warmer waters. To keep thing easy on how to cook this giant squid I have included a photo guide.
October 29, 2008 on 8:36 pm | In
Uncategorized
|
4 Comments
What can I say but Jamie has got a set of brass ones for doing this, and I think its great more power to him for sticking it to the big food companies who want to treat animals like shit. Battery chickens what a fucked up process, what ever happened to coq a vin, now we know you cant get roosters cause they kill them at birth because they don't produce eggs. I know this is a bit old but I am proud to show this and stand by Jamie and his efforts. Please take the time to watch theses videos there are graphic but very educational. Not only does Jamie slaughter chickens in front of the dinners he shows them the horrors of factory farmed chicken and eggs. Dont be offended remember this was a show on the BBC all over the UK.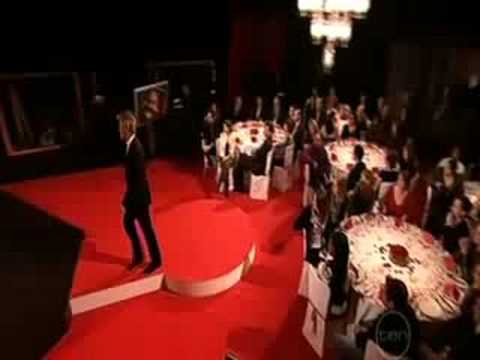 To see the rest of the shows read on.
Continue reading Jamies Olivers Fowl Dinners…
May 16, 2007 on 8:15 pm | In
Uncategorized
|
1 Comment
On Tuesday May 8th I had the honor to cook for one of the culinary greats Marco Pierre White. He was here to promote his memoirs "The Devil in the kitchen"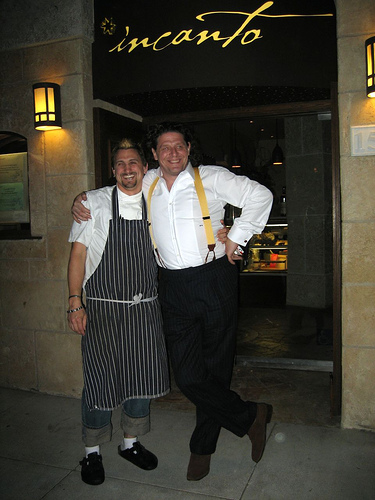 Photo courtesy of Mary Ladd
Continue reading The Devil in the Kitchen…
March 19, 2007 on 11:51 pm | In
Uncategorized
|
4 Comments
About a month or so I received a email from the UK asking about offal and different resources to help with a paper being written on the decline of offal consumption. I just received the finished paper and have learned quite a bit, and felt that I should share it with you. Remember this paper is written for the decline of offal consumption for the united kingdom, I am sure there are a lot of similarities here in the United States.
Guest Author Nathan Hoskins is 22 years old an studying at the University of West of England, Bristol, UK.
Continue reading Who Are the Modern Offal Eaters?…
December 31, 2006 on 11:22 am | In
Uncategorized
|
3 Comments
The FDA has approved cloned meat and milk with no special labeling. This will give a whole new meaning to "molecular gastronomy." As if factory farming isn't bad enough we are now just going to make animals in a labratory to factory farm them. And if the FDA does as planned, this meat will sit in the cooler next to all the other meat and you will not know the difference. This is frankenfoods at its best. They don't know what affects it can have on people in the long run either. Is this where you want your meat to come from?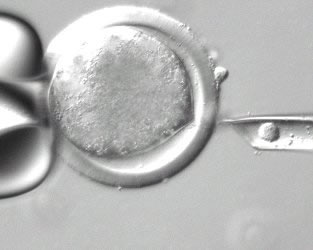 The final decision will be made in a couple of months and the FDA is currently accepting comments from the public. Go now and tell them what you think about cloned meat. Go to the FDA website or mail comments to:
Division of Dockets Management (HFA-305), Food and Drug Administration, 5630 Fishers Lane, Rm. 1061, Rockville, MD, 20852. Comments must be received by Apr. 2, 2007 and should include the docket number 2003N-057
Powered by WordPress
Entries and comments feeds. Valid XHTML and CSS. ^Top^