Archive for August, 2009
August 18, 2009 on 10:10 pm | In
Blog
,
Offal
,
Videos
|
12 Comments
This didnt make the cut for No Reservations, but just the ability to see him drink FU2012 was priceless. The ability to work on such a special project with lance at hanger 1 has been great. He is a mad scientist and genius with distilling Enjoy the video.
August 18, 2009 on 9:47 am | In
Blog
,
Offal
,
Press
,
Videos
|
3 Comments
A few years ago Anthony Bourdain came to Incanto for dinner and my buisneess partner Mark Pastore wrote a great letter called "when royality comes calling". It was a crazy day when he came for dinner a few years back nervous and star struck I cooked and cooked, hoping not to blow it. Now fast forward to this march an I get a phone call from zero point zero production that they want to film No Reserations. I am honored to be part of such a great show which has been stacking up the emmy nominations. Thanks to my team and all staff on hand the restaurant looked great on the show. Thanks!!
August 5, 2009 on 10:59 am | In
Blog
,
Offal
,
Press
,
Recipes
|
2 Comments
please check out the word of mouth NPR show I was interview by Virginia Prescott about offal cookery and the sustainability of it all.

Click on the image to hear the show.
August 3, 2009 on 10:46 am | In
Blog
,
Recipes
|
2 Comments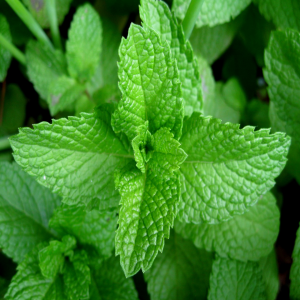 I love mint, and there is no if's, and's or but's about it. More importantly, I have found it to be the most widely used herb in Italy. After doing a lot of research I found a few cool bits of info I thought would be great to share.
The mint family, also known as Lamiaceae or Labiatae, is a large family of aromatic herbs which include the likes of basil, rosemary, sage, savory, oregano, thyme, marjoram, and lavender. I use all of these herbs with frequency, but I can't get enough of the mints. With over 25 species and hundreds of varieties such as bergamot, chocolate, citrus, pineapple, spearmint, and nepitella just to name a few, their range of use is immeasurable. Attached below is a post by the great pastry chef Gina Depalma from Serious Eats.
Continue reading Mint love!!!…
July 31, 2009 on 12:55 pm | In
Blog
,
Events
,
Press
|
No Comments
On august 5th at 1pm PDT/ 3pm EST I will be interview live on:
So if you have any questions or things you might want to know make sure you get your questions in.
July 22, 2009 on 9:38 am | In
Blog
,
Events
,
Press
|
2 Comments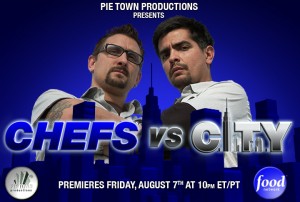 Here it is, the time is nearing for my new show to premiere. check it out its a lot of fun working with Aaron on these challenge. For more info on the show check out food network by clicking on the picture of Aaron and I.
July 13, 2009 on 3:41 pm | In
Blog
,
Events
,
Press
|
No Comments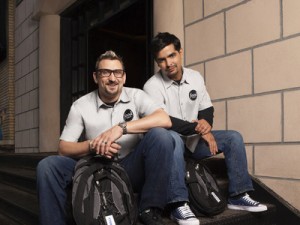 I have been getting asked alot of questions recently about Chefs vs City, I cant answer most of them since it won't make it any fun for people to watch if you already know what happens. All I will tell you is that Aaron is a great partner in crime, we had a ton of fun, went to some great places and met some amazing people along the way. Thanks to everyone who was a part of this show in any way shape or form you are the ones who made it so great.
I hope you are a excited as we are for the premiere on Friday, August 7th at 10pm.
To get more info on when the show please take a look at our site by clicking the food network logo below:

Powered by WordPress
Entries and comments feeds. Valid XHTML and CSS. ^Top^